Online Dating Email Sample
If you're looking for an online dating email sample that gets high response rates, you've come to the right place. I'm an expert in the online dating world because of my lengthy history of meeting women online. I will tell you that the initial email you send to a girl is just as important as your profile.
This first online dating email sample is one of the first emails I sent to a girl online. Needless to say, I never got a response:
"Hi there, I'm a 25 years old. I am single and looking to mingle! I love soccer, camping, and hanging out with my friends. Tell me a little bit about yourself…"
Looking back on it, I'm almost embarrassed to even show that to you. Once I figured the error of my ways, I came up with this online dating email sample:
"Your profile sparked my interest, and it certainly didn't hurt that you're quite pleasant to look at ☺. I don't want to bore you with a list of every activity I enjoy. Nor will I bust out with a corny line about how I lost my number so I need yours. You're probably sick of those types of guys. Instead, I will just tell you that you seem very cool and I would love to chat with you sometime to see if we would be a good match."
Notice how much smoother the second one is? The first one is the type of email every woman online has received dozens of times. It isn't catchy, nor does it stand out. Basically, you're not giving her any reason to want to chat with you by sending the first email.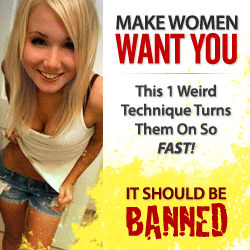 A few simple email tips:
• A catchy introduction is a necessity. A boring one will get her to ignore the rest of your email completely.
• Listing off too many interests is a bad idea. You want to leave her a bit curious as to the type of person you are so that she'll want to continue getting to know you.
• Avoid cheesy pickup lines like the plague. They aren't creating, and they're annoying.
• Use spell check. If you're misspelling a bunch of words in the email, you won't seem very intelligent.
• Never seem like you're attempting to be a pickup artist. However, the content of the email should be smooth. Learn the difference.
• Keep the word count of the email low. Chances are she has an inbox full of emails from guys, and she probably just skims through the long ones. Short, catchy, and to the point.
• Mix in some humor, but make sure it's light humor. No racist jokes!
One thing I tell guys is that you have to make sure your "live" game ( in-person) is as good as your online game because what good is getting the girl to go out with you if you are just going to fall flat on the first date?
You should definitely check out this amazing course because all the things it teaches work both online and off.